Meet the team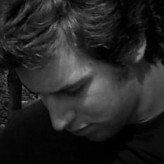 ROBERTO PERRINO
FOUNDER CEO & MAIN DESIGNER
Vicenza - Italy
Roberto is a graphic designer from Vicenza, Italy, born in June of 1988. He grew up as a classic 90s kid, spending his childhood days watching cartoons, drawing his heroes and playing videogames. Upon graduation of highschool in 2008 he developed his passion for graphic design and started to learn Photoshop & Illustrator by himself. In 2010 he discovered Graphicriver and decided to start uploading some of his works, just for fun. He never imagine that it could become his full-time job. Through the years he kept enhancing his skills and knowledge, trying to reach the best results in every new creation. His artworks are strongly influenced by his passion for design from past decades, in particular from the 50s, 80s and 90s. To these years belongs also his favourite music, the main source of his inspiration. Indieground Design is the expression of Roberto's love for graphic design arts.
Federica Giacomazzi
Photographer
Treviso, Italy
All the mockups comes from the stunnig cameras of the photographer that can picture every subject with beautiful results.
Simone Zanon
Web Designer
Treviso, Italy
Simone puts his unlimited talend and coding skills at the service of the team and no one can stop his passion for the web.
Nathan Brown
Graphic Designer
Austin, Texas - USA
Aka GraphicMonkee, Nathan is the man behind our awesome brushes. Passion & hard work is the secret of his amazing design products.